These keto scones are really yummy, and are great when combined with some clotted cream. Although these are more like the scones you find in a Starbucks, than the traditional scones from Cornwall & Devon they're still really good.
If you hate the taste of coconut flour, you might want to use a bit less and increase the amount of almond flour being used.
Remember, if you have a dog, do not use xylitol, as its super poisonous for doggys.  Be safe and use erythritol instead. 
These scones use whey protein, if you are a vegetarian then you can substitute this for a vegetarian protein powder.
If you're vegan, substitute the egg for a vegan alternative, and use a vegan protein powder. 
The Best Low carb Keto Chocolate Chip Cast Iron Scones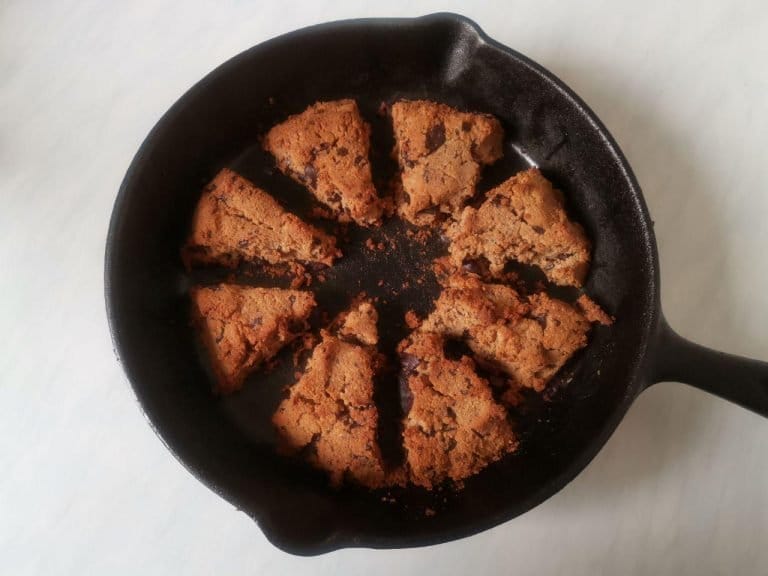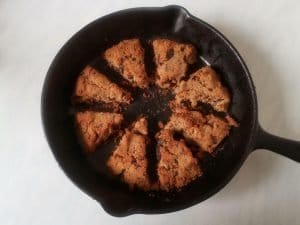 Low carb keto scones with sugar-free chocolate chips, made using almond flour, and coconut flour.
Prep Time

15 min

Cook Time

20 min

Total Time

35 min

Ready in

35

Yield

8 Slices

Energy

185 cal
Cuisine

Course

Suitable for Diet

Tags
Preparing the spices
1
Preheat oven to Gas Mark 5 / 375F/191C
2
Grease a cast iron skillet with a oil suitable for high heat such as avocado or olive oil.
3
Mix all the dry ingredients together.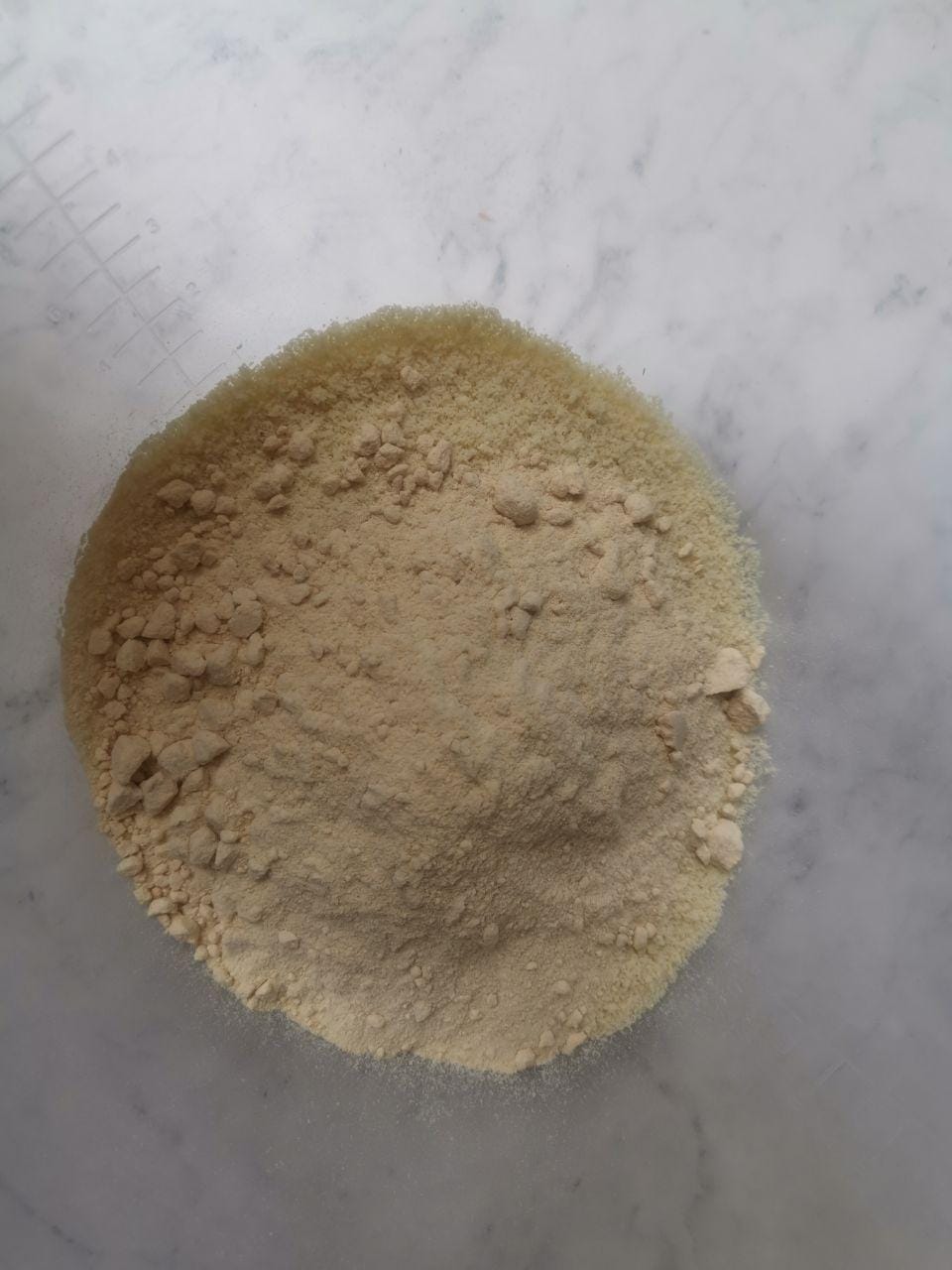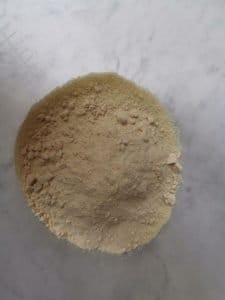 4
If you are using Lindt 90% chocolate, you will need to chop a few squares of the bar up into some small chunks. Then mix in. If using sugar free chocolate chips, you can mix it in straight away.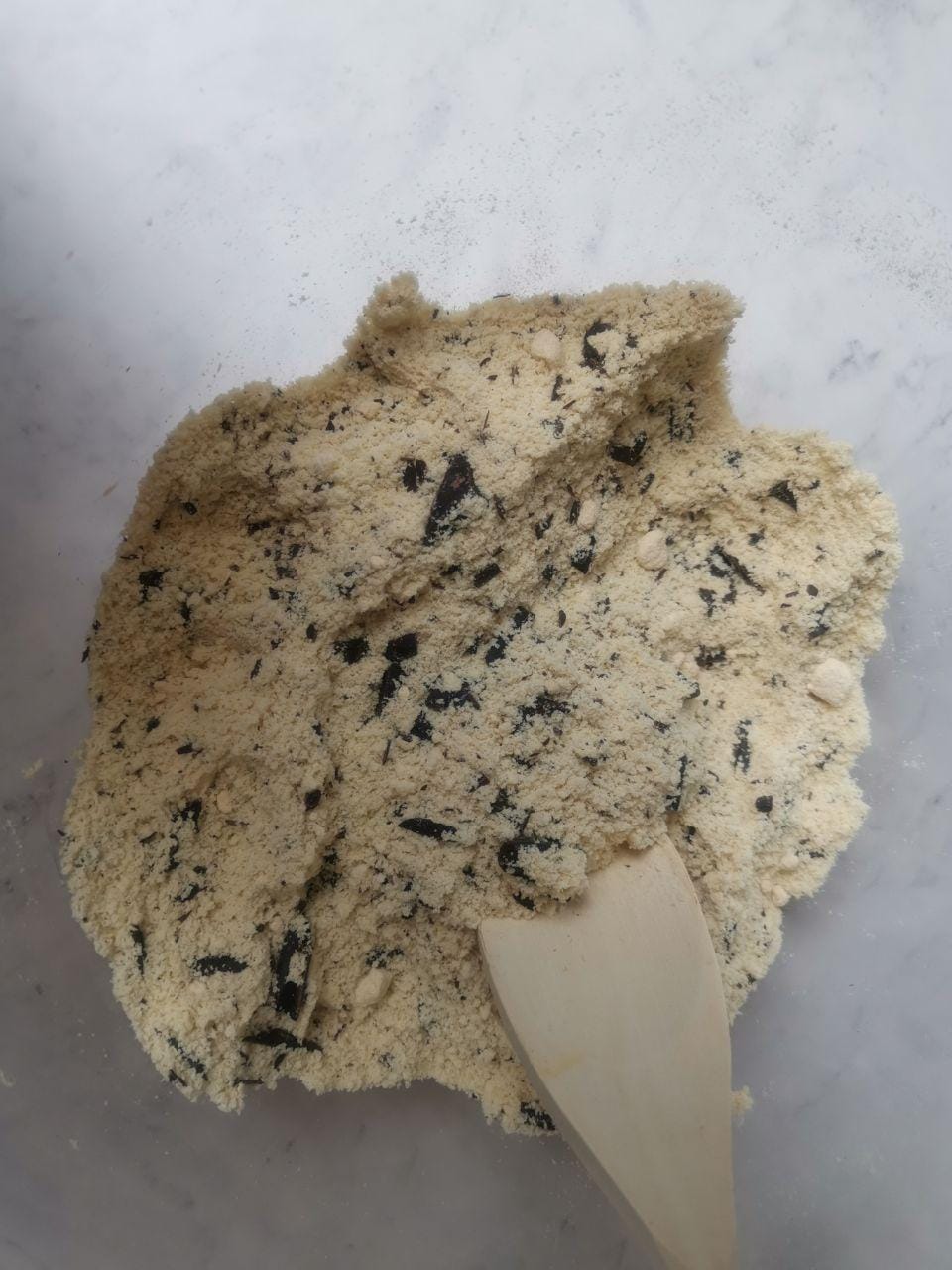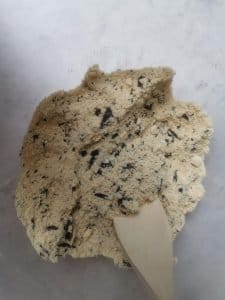 5
Then mix in wet ingredients, until thoroughly combined. This should form a dough.
6
Next you need to shape the dough into a circular shape and place it in the centre of the cast iron skillet. If the dough is quite high you might want to gently flatten it out a bit.
7
Slice the dough into 8 roughly equal pieces, and then spread them apart slightly.
8
Bake in the oven for 25 minutes, until golden brown. When you poke the scones with a fork or cake tester, it should come out clean with no dough stuck to it.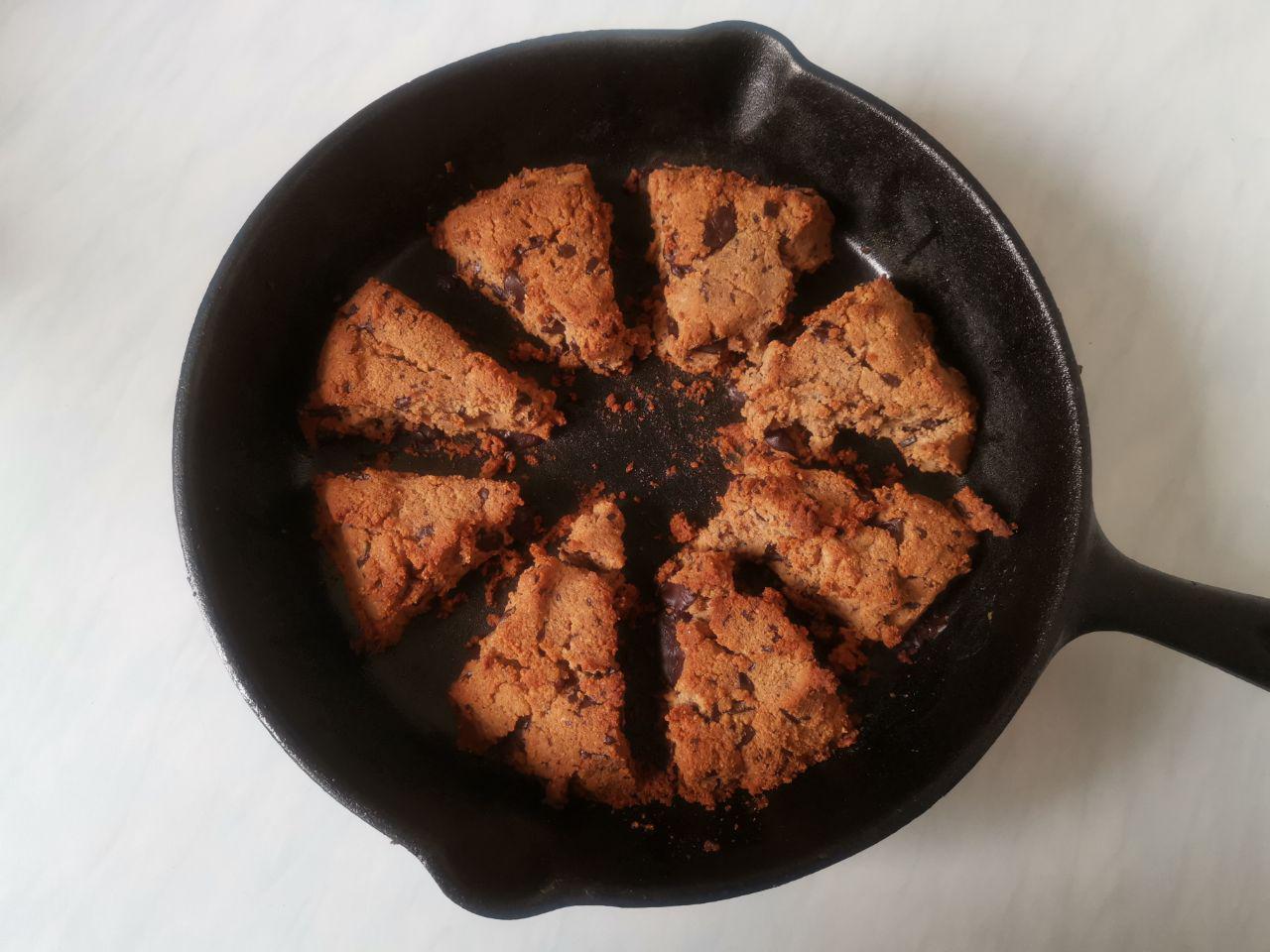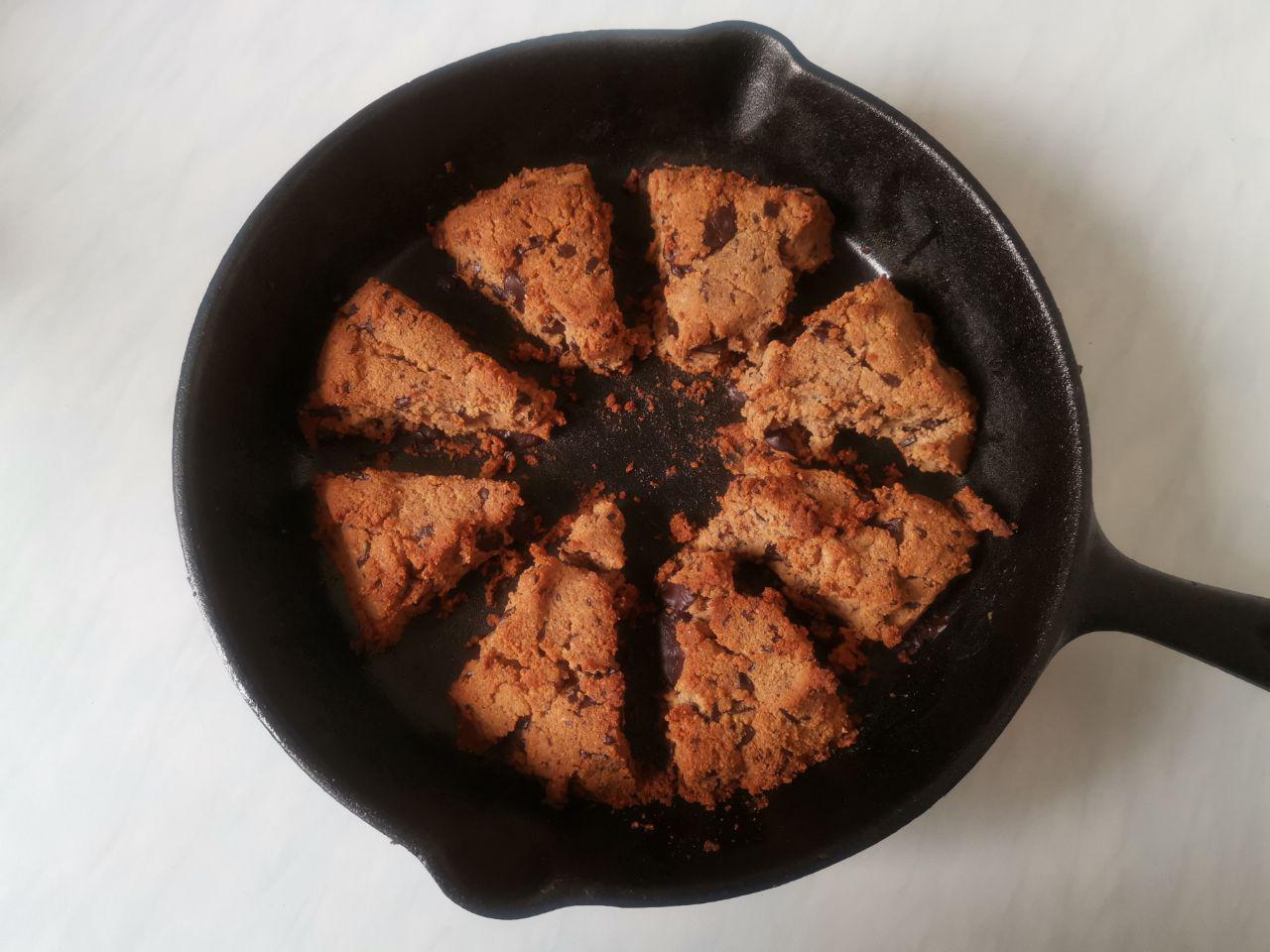 This is an extra note from author. This can be any tip, suggestion or fact related to the recipe.
8 servings per container

Amount per serving

Calories

185

% Daily Value*

Total Fat

14 g

17.95%

Total Carbohydrate

9 g

3.27%

Dietary Fiber

5.3 g

18.93%

Total Sugars

1.3 g

Protein

8 g

16%

* The % Daily Value (DV) tells you how much a nutrient in a serving of food contributes to a daily diet. 2,000 calories a day is used for general nutrition advice. Nutritional values are estimated based off of the ingredients & brands I used. Make sure you check your own ingredient values with an app such a carb mananger.