Ketoix, is now on Yummly. A food recipe sharing network, that helps you find and plan your meals.
To help our visitors understand how to use Yummly, we've created this simple guild.
First, you'll need to register an account on http://yummly.com. Once you've done that, you'll have a profile which you can edit to add some information about yourself. To access your profile, click on your profile picture in the left hand column.
Here's a screenshot of Ketoix's profile. To update the information, just click on the info you want to update – e.g. the name, or social media icon.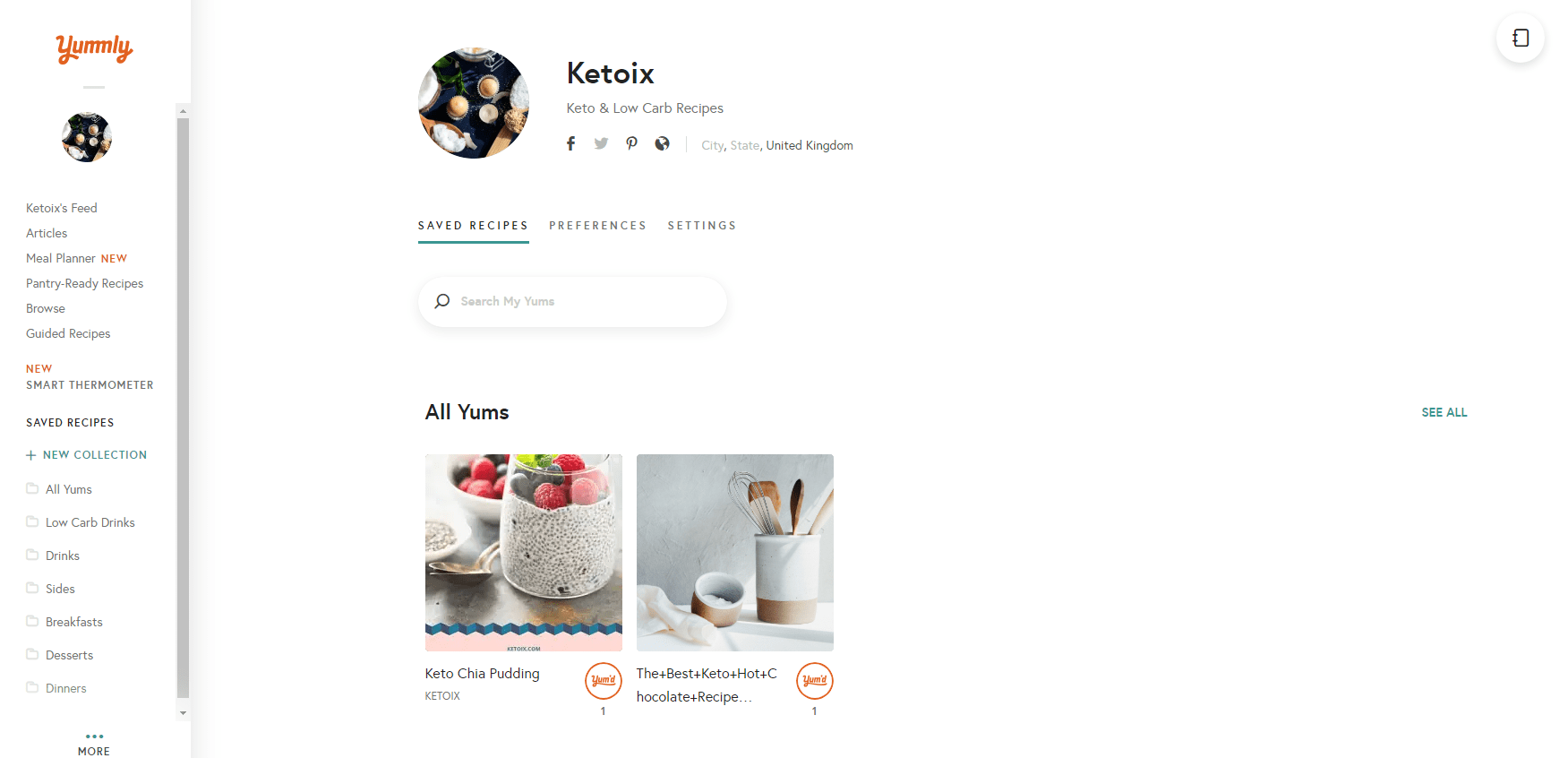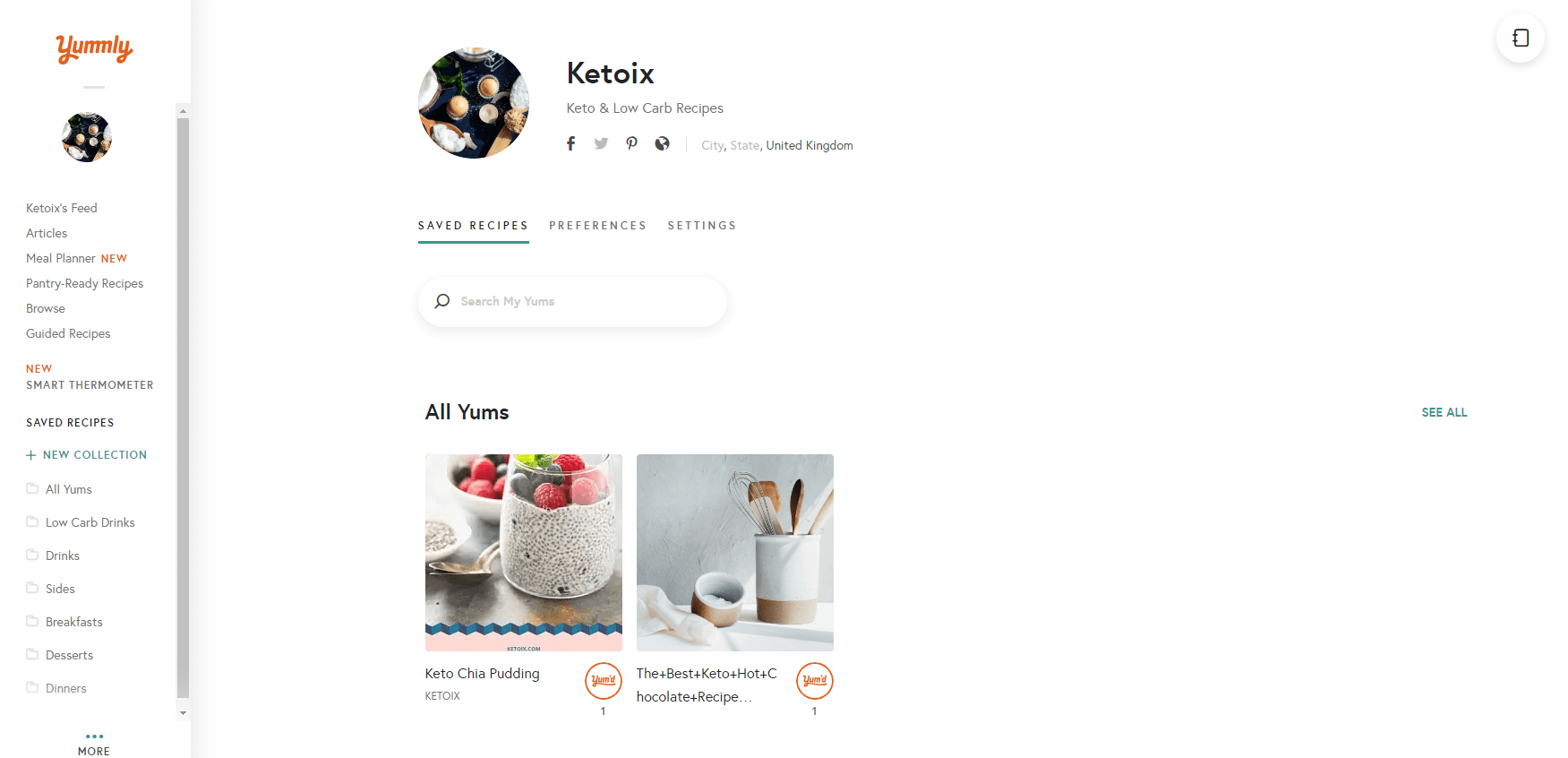 If you want to add some recipe preferences, such as ketogenic recipes or say you have an allergy – click on the preference tab. You'll be given a list of options. Choose to edit them by clicking the add button. Of course, as you'll be interested in keto recipes make sure you click "add diets" > "Ketogenic" for the diets section!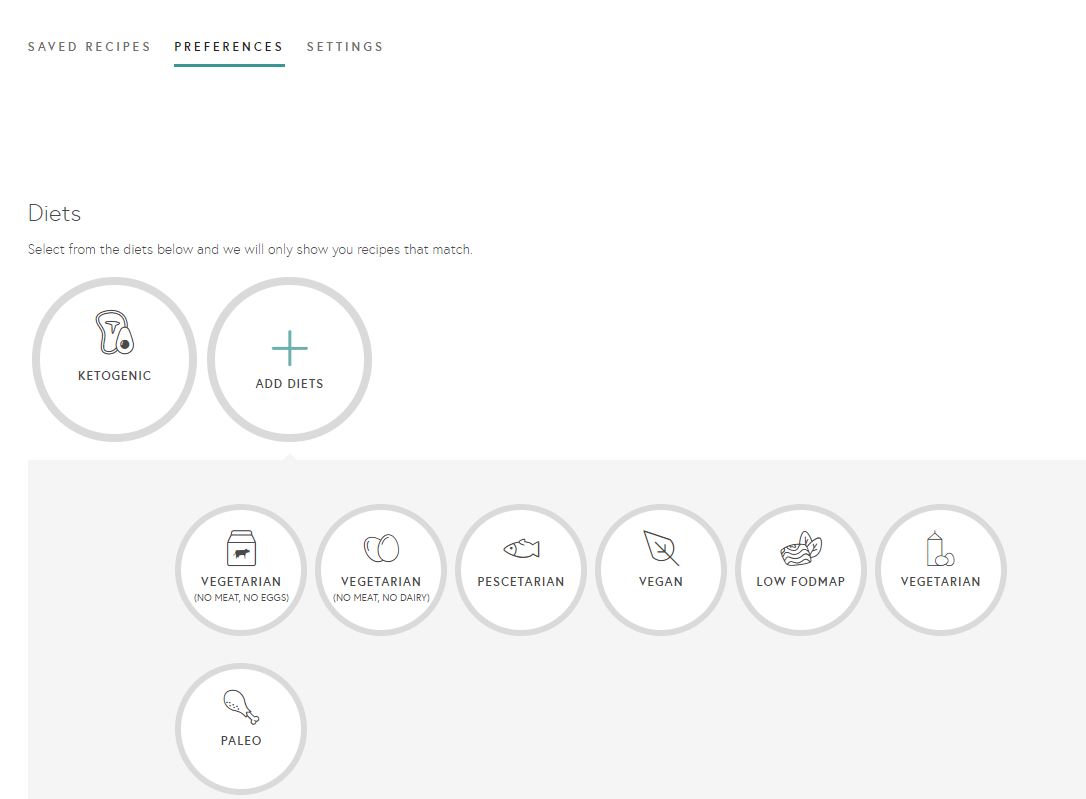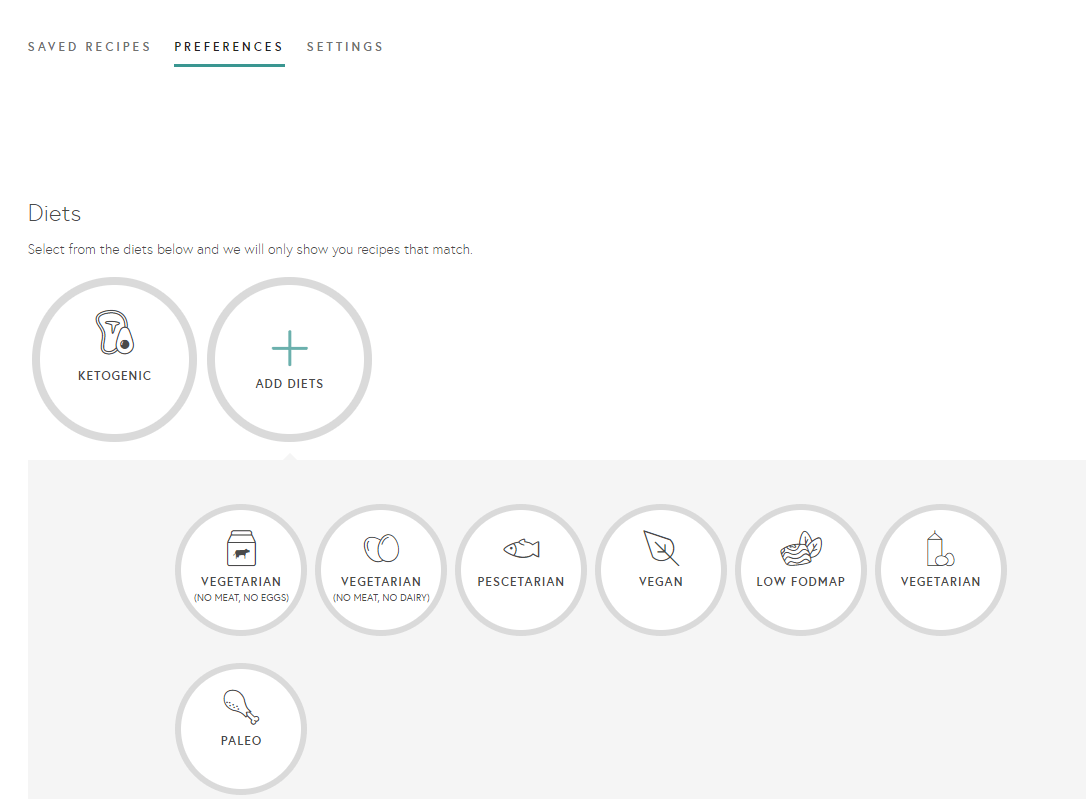 You can then start sharing recipes from your faveorite food bloggers. Just look out for the Yummly sharing button.
Here's an example of our sharing button, on our hot chocolate recipe.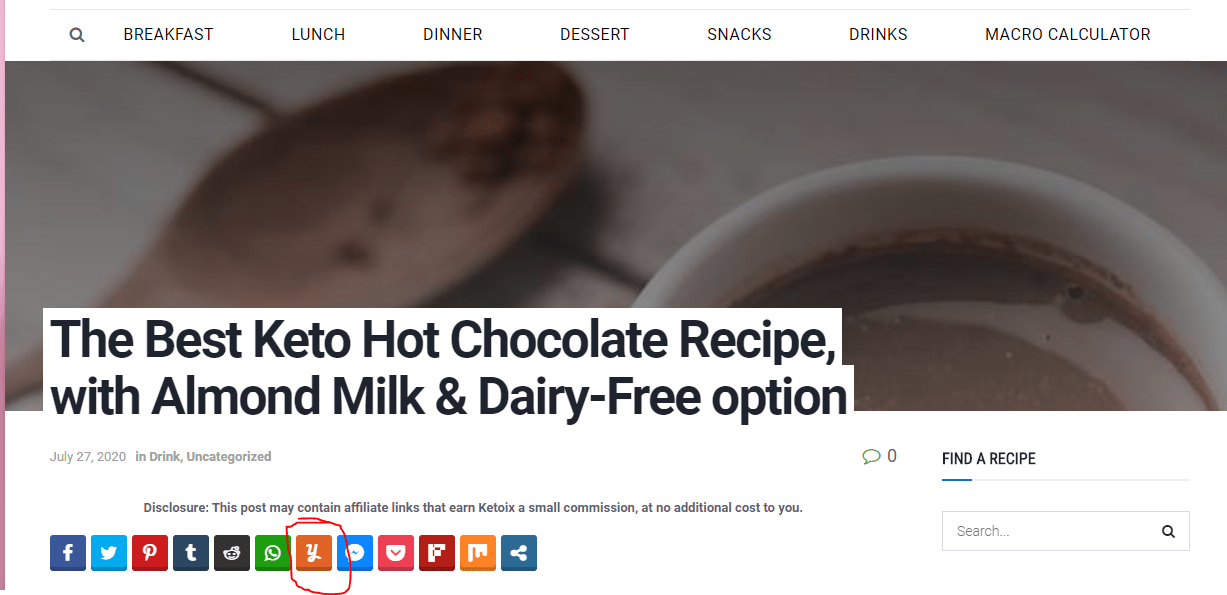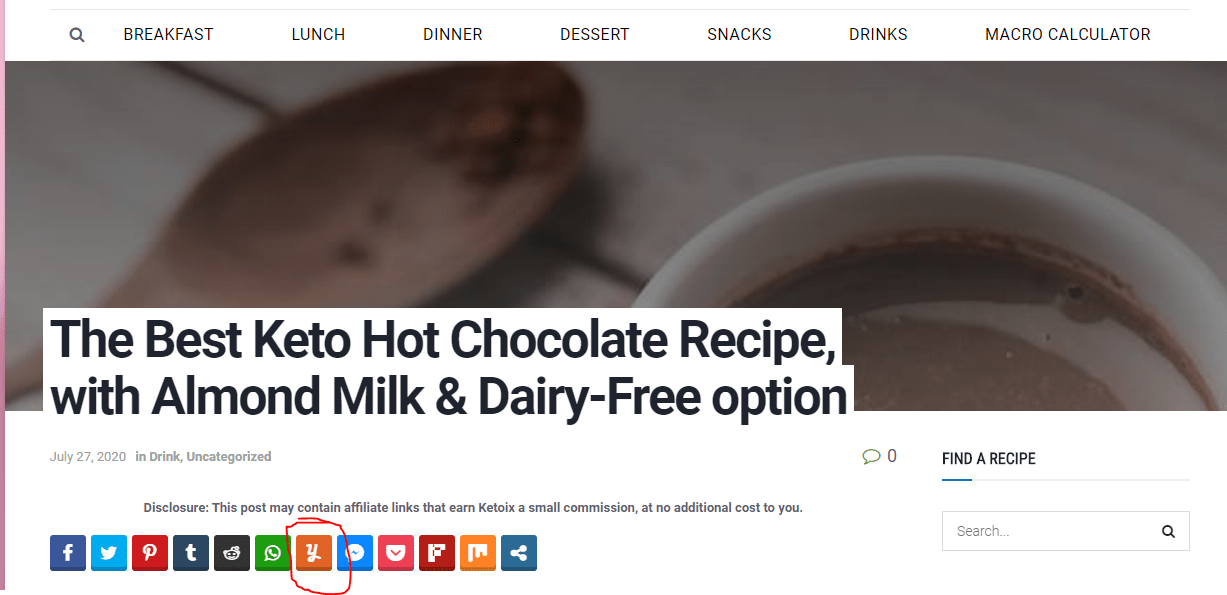 When you click the yummly icon, you'll be shown a pop up. If you're not logged in, you'll be asked to do so. It'll automatically sahre the recipe to your recipe box on Yummly. If you click the view recipe box button it'll take you to your profile where you can see whats in your recipe box.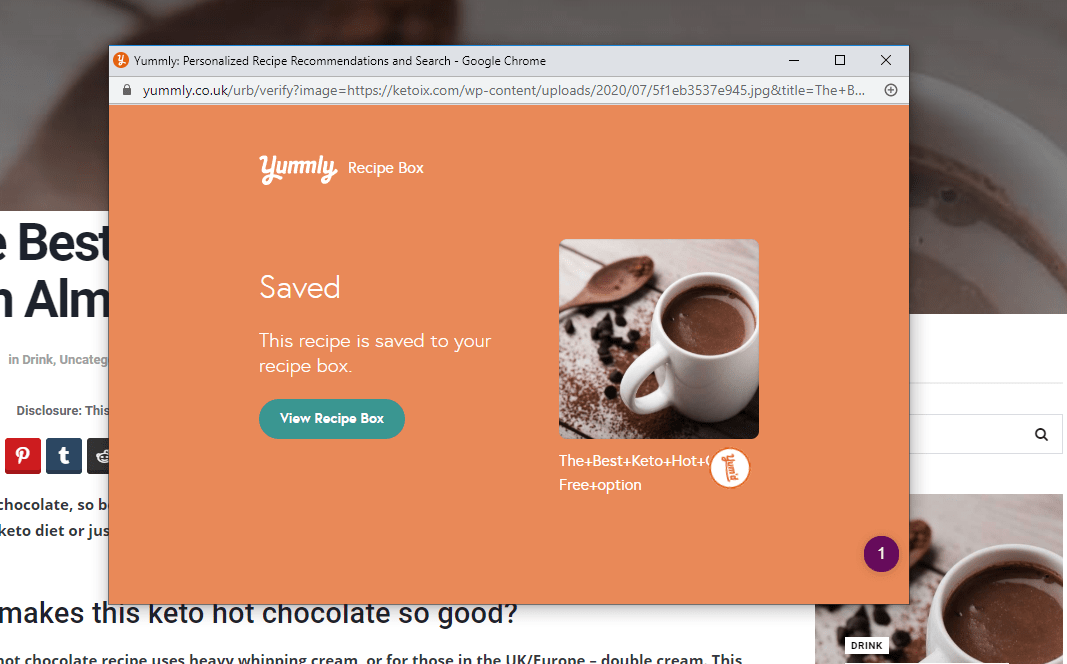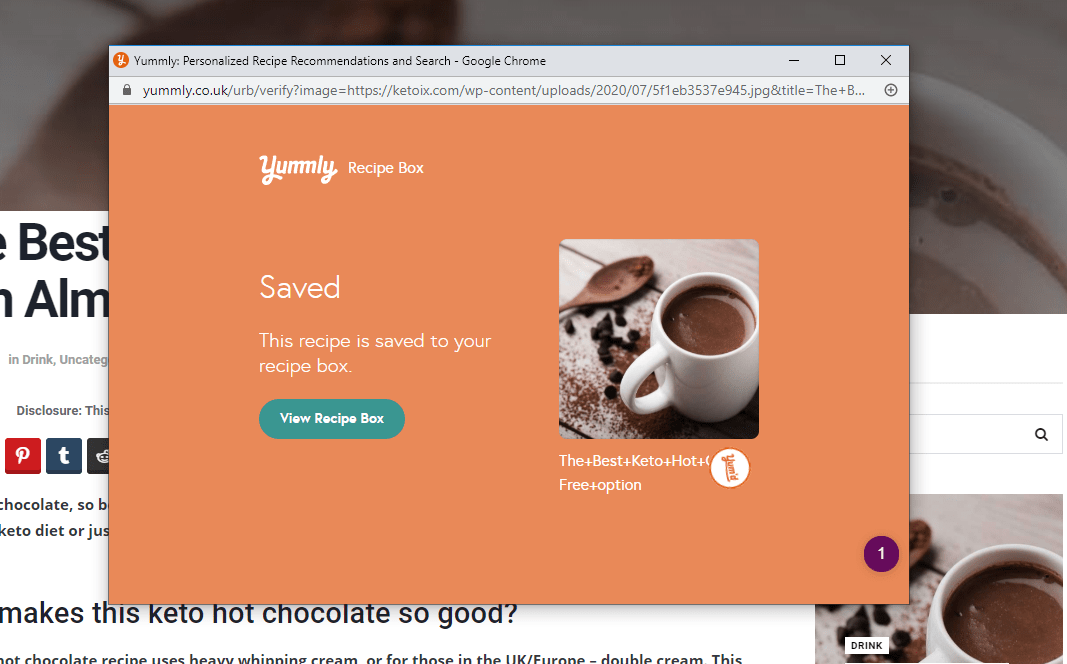 Why not give this a try and share some of your faveorite Ketoix recipes to your Yummly recipe box? We love it when our readers let their friends know about the recipes they love!