You've probably heard of Dalgona Coffee that has been trending lately on TikTok and in foodie groups, and then felt the disappointment when you discover this amazing tasting coffee is full of sugar. I was so disappointed when I read the standard ingredients list for Daglona coffee and decided I HAD to make a low carb, low sugar dalgona coffee. Plus this version is dairy-free, making it suitable for vegans and those with dairy intolerances.
You'll be glad to hear that making this keto-friendly dalgona coffee is super easy! It uses just four ingredients and takes about 10 minutes to make. Plus it tastes really yummy! It also pairs really well with amaretti cookies.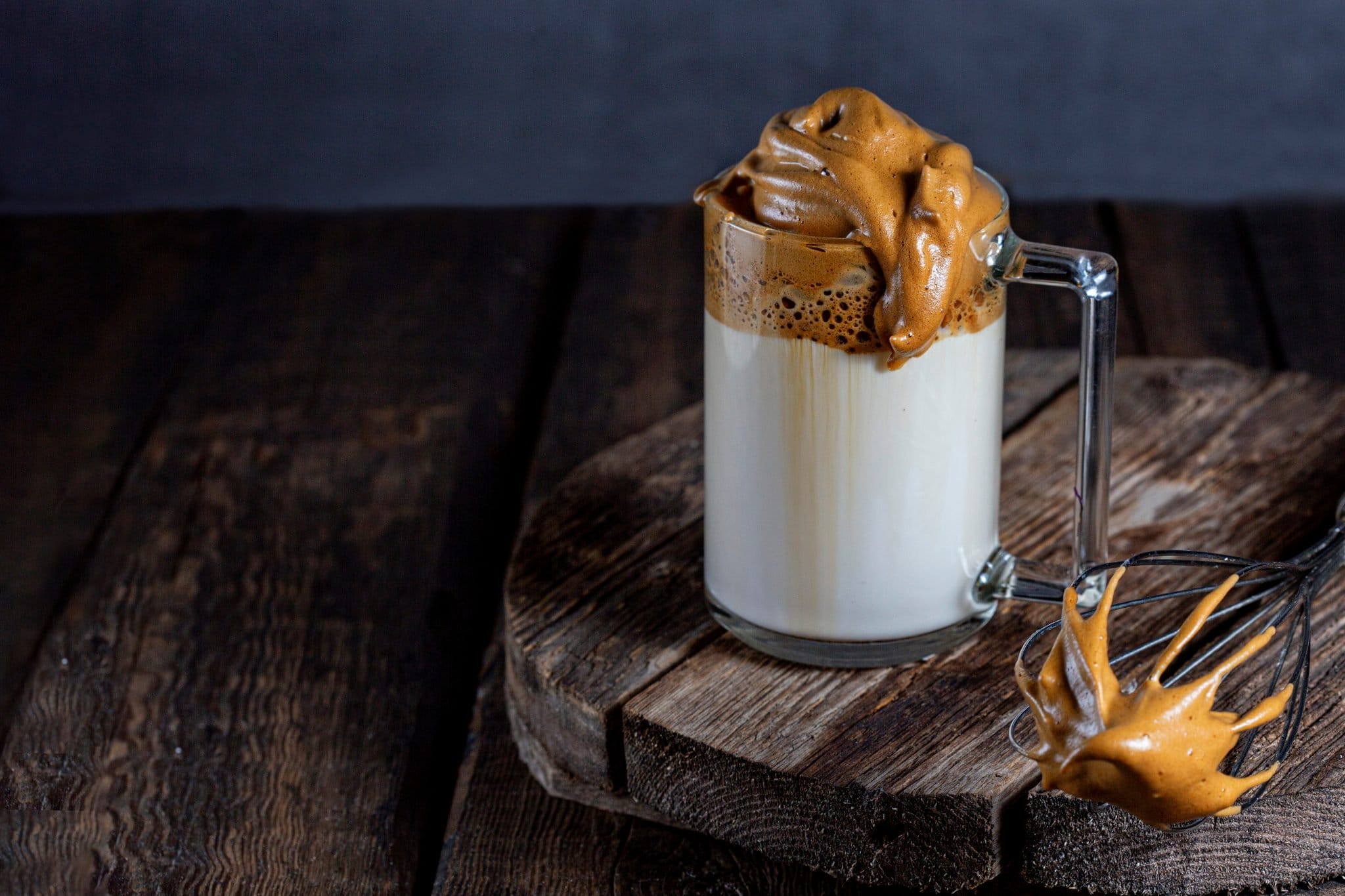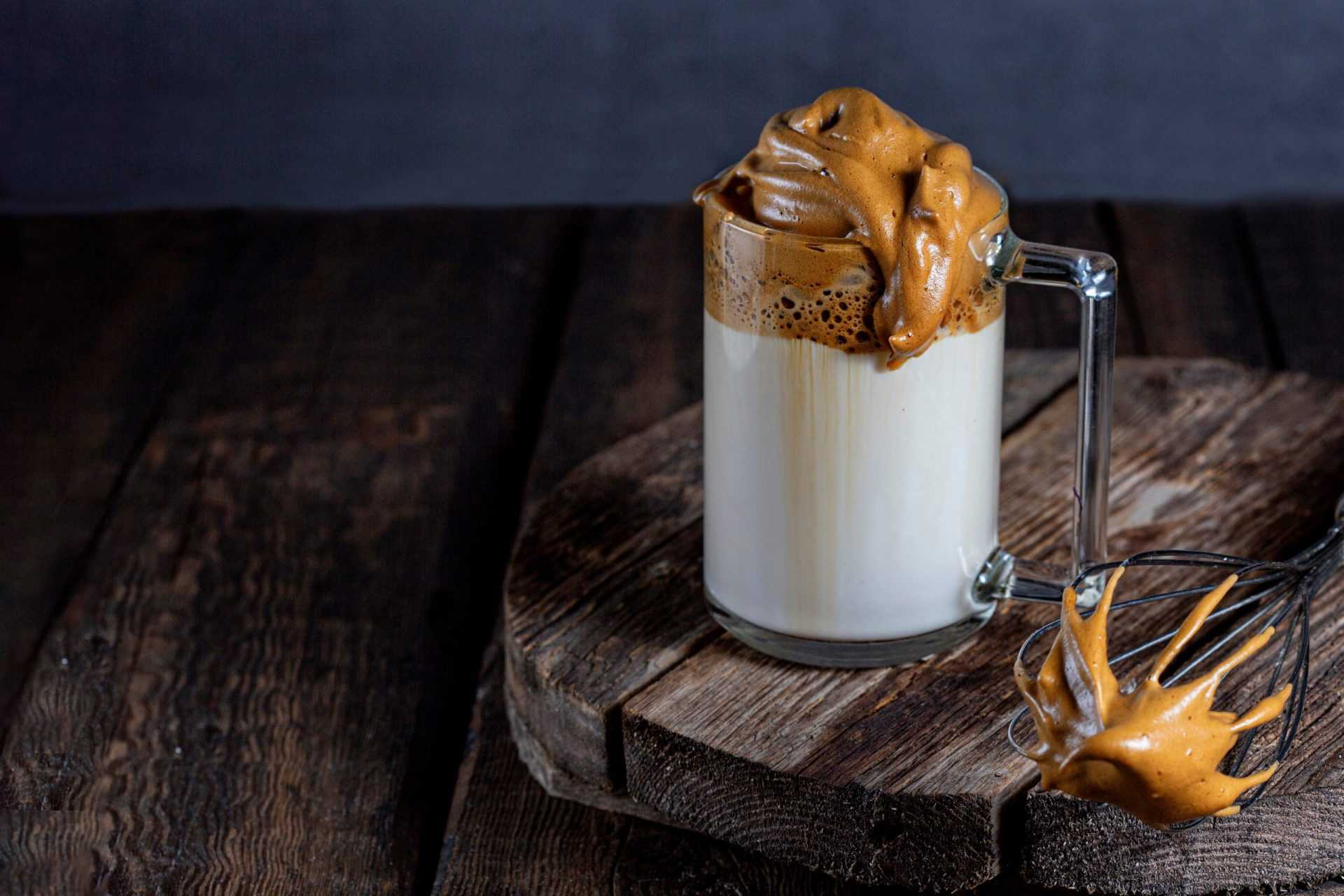 What is Dalgona Coffee?
Dalgona coffee is a South Korean coffee. The normal version of this coffee is made by whipping instant coffee, sugar, and hot water together until it becomes super frothy, then adding hot or cold milk. Of course, being on a keto diet/low carb diet, we'll need to replace the sugar and milk with keto-friendly alternative ingredients.
What are the ingredients for Keto Dalgona Coffee?
To make Dalgona coffee suitable for a keto diet, we'll use the following ingredients;
What equipment do I need to make Keto Dalgona Coffee?
You don't need any super fancy kitchen equipment to make dalgona coffee, you can stick with a whisk and bowl but to make things easier on your arms I'd recommend using the following:
An immersion blender, with a milk frother attachment. 
A mixing bowl, I like using glass bowls.
A Glass, for serving the coffee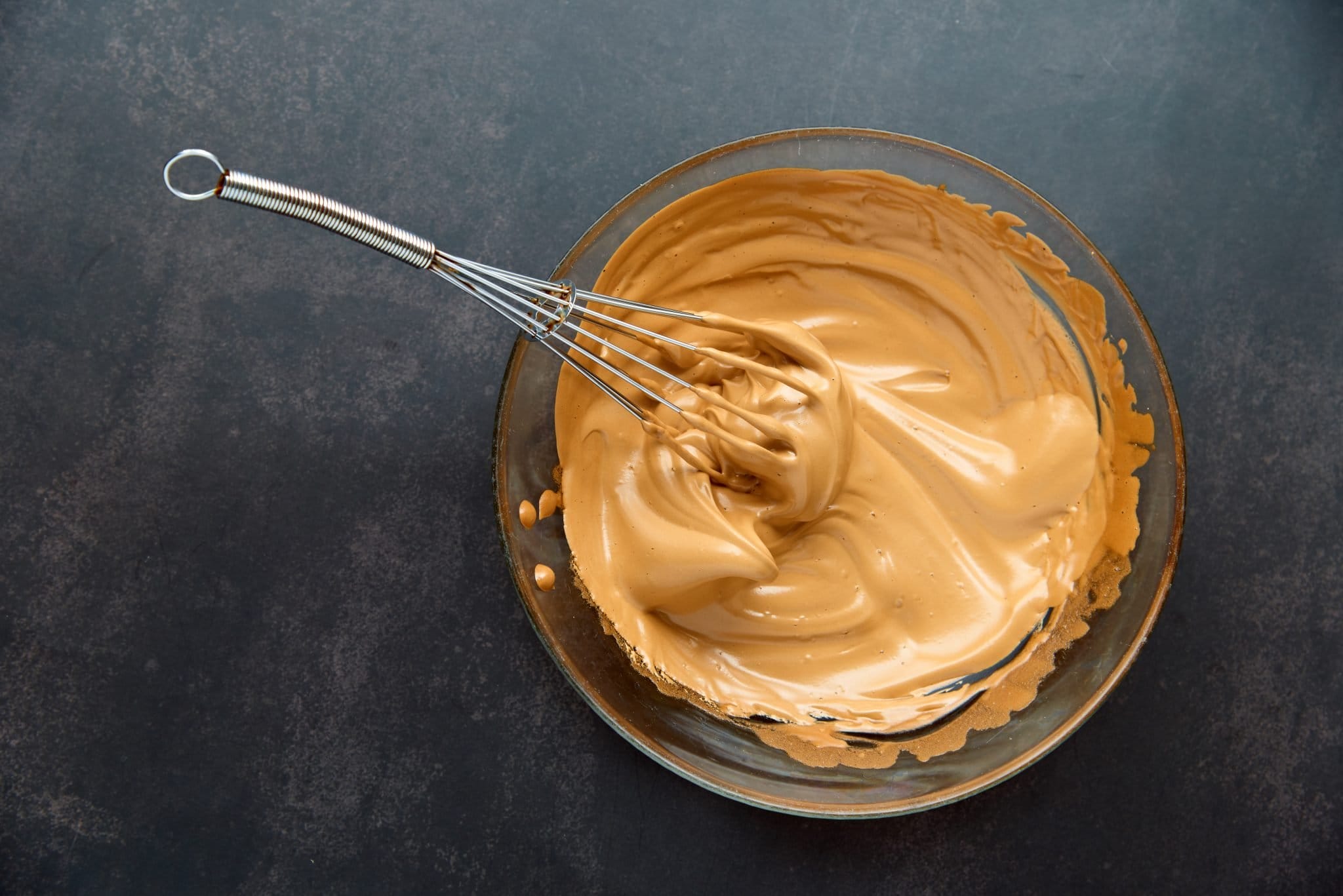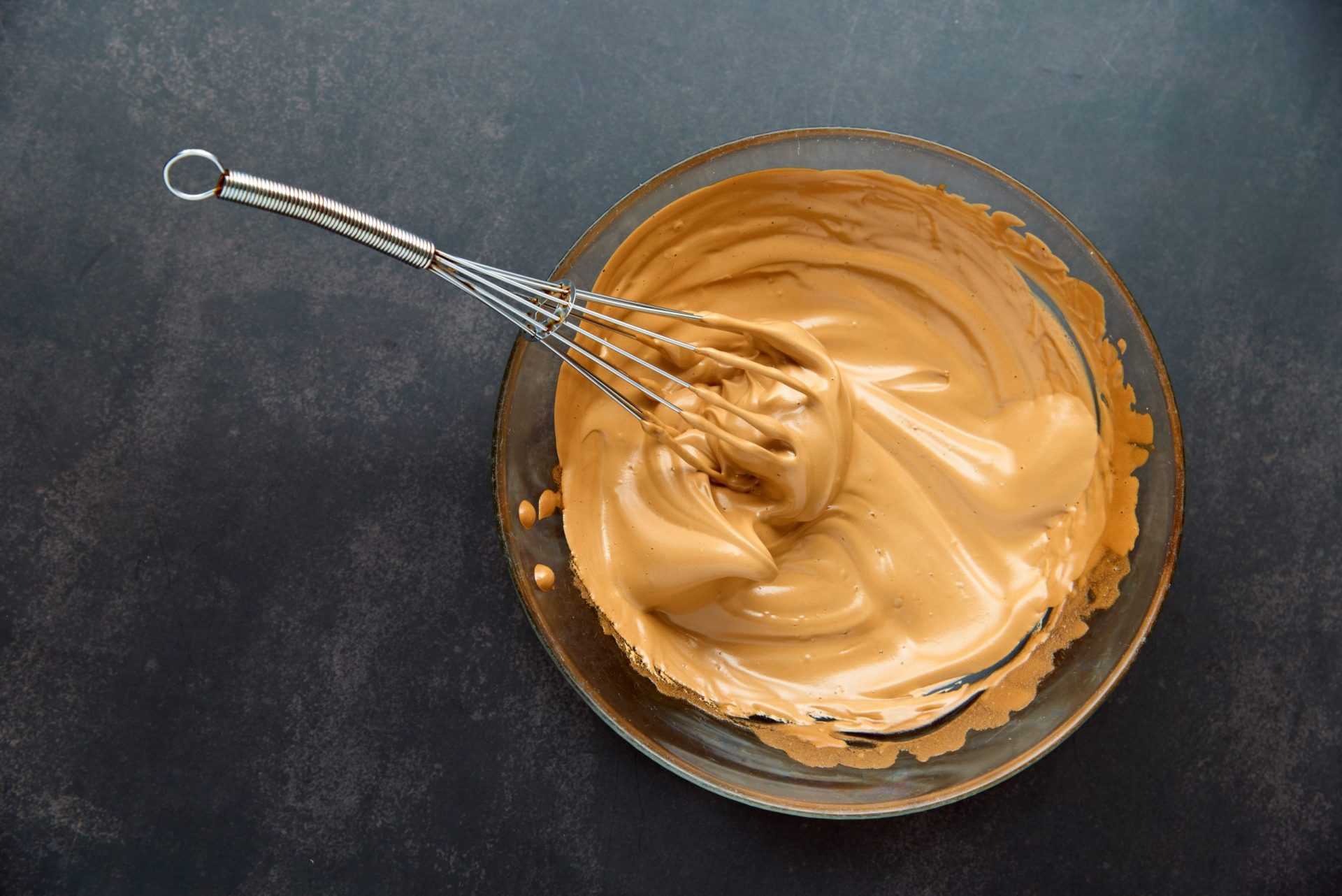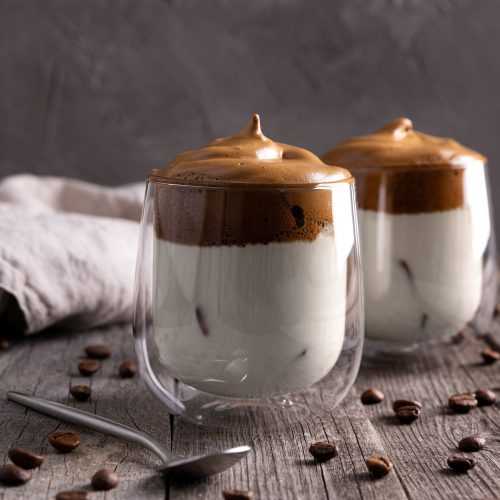 Keto & Low Carb Dalgona Coffee with Dairy-free, vegan option
Yummy coffee, made by whipping together instant coffee, sweetener and almond milk.
Equipment
Immersion Blender + Milk Frother, or whisk

Mixing bowl

Glass to serve
Ingredients
3

tbsp

instant coffee

3

tbsp

keto-friendly sweetener such as stevia, erythritol, monkfruit or xylitol.

Do not use risk using xylitol if you have a dog - its super toxic for them.

3

tbsp

boiling water

1

cup

Unsweetened almond milk

1 cup = 300ml. You can use a different low-carb milk alternative if you cannot have almond milk, such as coconut milk.

1

tbsp

Heavy/Double Cream
Instructions
Measure the instant coffee, sweetener and water into a bowl. Mix with a whisk or immersion blender until frothy. This should take 1-2 minutes with an immersion blender, and 5+ minutes with a whisk.

Measure the heavy/double cream and dairy-free milk into a glass. Scoop the mixed coffee over the top, and mix together. Drink & Enjoy.
Nutritional information for Keto-friendly Dalgona Coffee