One of the things I miss most about not eating sugar, was Nutella. It's one of my favourite treats but sadly it contains a lot of ingredients that we have to avoid on a keto diet.
This low carb hazelnut chocolate spread isn't hard to make, but you will need a blender to blend hazelnuts into a paste. If you don't want to blend the hazelnuts you can buy hazelnut paste (or hazelnut butter) which makes things even easier.
The actual taste of the homemade hazelnut chocolate spread and how sweet it is will vary depending on what sweetener you use. I recommend using xylitol as your keto friendly sweetener, but if you have a dog you'll need to avoid this as it is toxic for them. Other keto-friendly sweeteners you can use include erythritol, monk fruit sweetener, and stevia.
Why should I avoid Nutella on a low carb diet?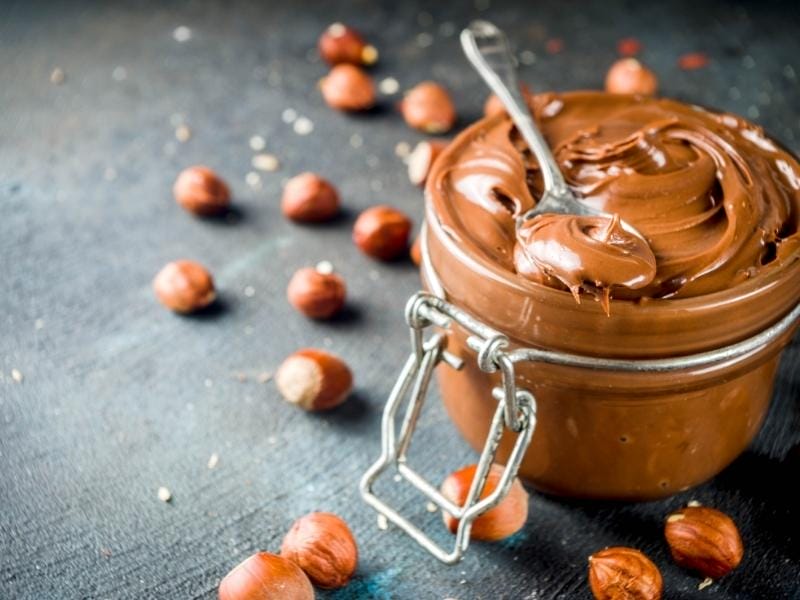 Nutella contains ingredients such as sugar, and skim milk. These ingredients are not suitable for low carb or keto diets, due to their carb content. It also contains palm oil, which may pose an ethical issue for some. Even if you're on a more relaxed diet and are happy to eat skim milk and palm oil, you really should avoid sugar whilst on a keto diet or you could be kicked out of ketosis.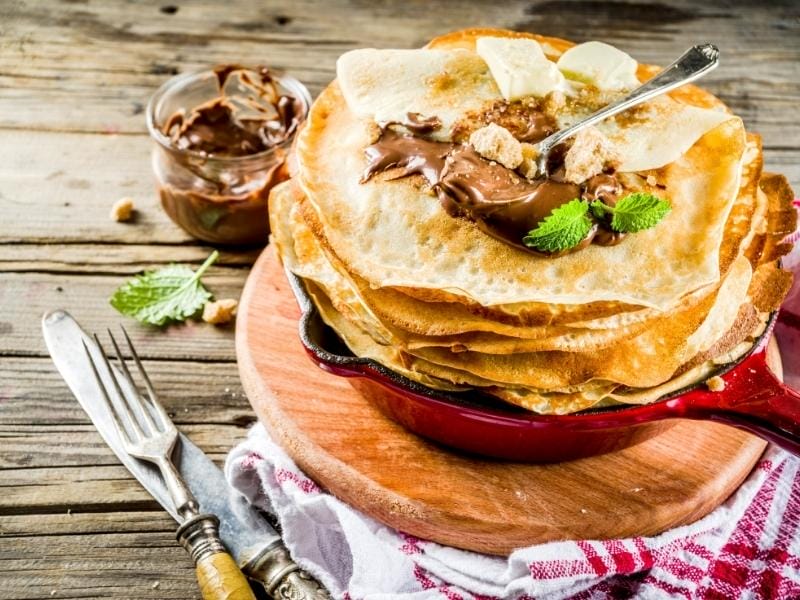 You may be wondering how many carbs Nutella contains. A 37g serving of Nutella contains, 22g of carbs – 21g of this is made from sugar! That's your daily carb allowance in ONE serving!
But just because Nutella isn't keto friendly, doesn't mean you have to deprive yourself of a hazelnut chocolate spread. I missed Nutella so much when I started keto. So I soon came up with a way of making my own homemade low carb no-added sugar version! This low carb hazelnut chocolate spread tastes really similar to Nutella, and gives me that sweet hazelnut fix I needed while I follow this low carb diet.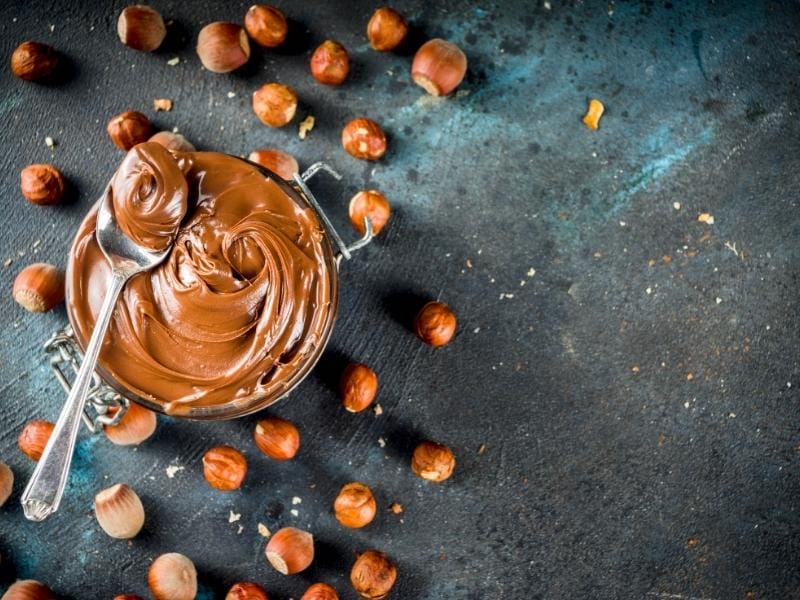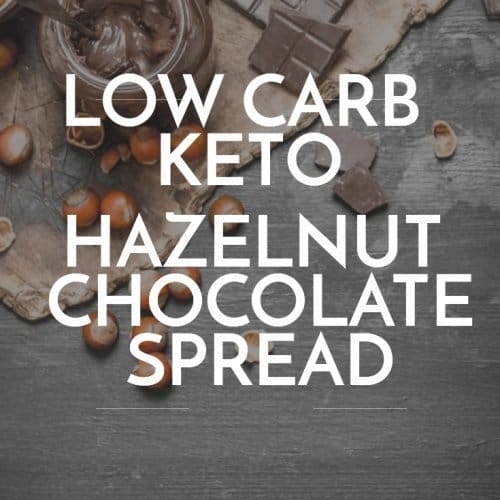 Keto Hazelnut Chocolate Spread
Delicious Keto Hazelnut Spread, that tastes just like Nutella. Perfect for those following a paelo or keto diet. Free from added sugar, and a good source of healthy fats and protein. This will fulfill any nutella cravings you've been having.
Equipment
Food Processor

Oven

Baking Tray
Ingredients
300

g

Hazelnuts

You can also sub for hazelnut butter, to skip having to roast and blend the hazelnuts.

1

tbsp

Avocado Oil

2-4

tbsp

Xylitol or Erythritol

If you have a dog, do not use xylitol. It's not safe for the lil guys.

40

g

Cocoa power

0.25

tsp

salt
Instructions
Toasting the hazelnuts
Preheat your oven to 300F/Gas Mark 2/150C. Place the hazelnuts on a baking tray, and toast for 12-14 minutes until they become a light gold colour.

While still warm, remove hazelnuts from oven, place them in a ktichen towel and rub them until the skins come off.
Blending the hazelnuts
Once the skins are off, put the hazelnuts in a food processor and blend until they become a smooth paste. Add in the oil, and continue to blend.

To guarantee you get a completely smooth paste you'd need quite a powerful food processor. Cheaper ones won't be quite as smooth, but still just as tasty.

Once smooth, add in the cocoa, and salt. Blend further to mix it together. Then transfer to an air tight container/jar, and place in the fridge until set.