These chicken nuggets are amazing! They're so quick and simple to make, but taste really good.  They're free from dairy, gluten and grains making them suitable for a range of diets.
While I recommend using almond flour, you can also use ground almonds. They'll just have a slightly different texture. If you hate garlic or onion, you can always leave the powdered onion or powdered garlic out and if you want something spicy, why not try adding something like chilli powder or shichimi tōgarashi?
For the oil, I recommend using Olive oil. However, coconut, and avocado oil will also work fine. You'll need about 3tbsp of oil for coating the chicken plus a bit extra for greasing the skillet/frying pan.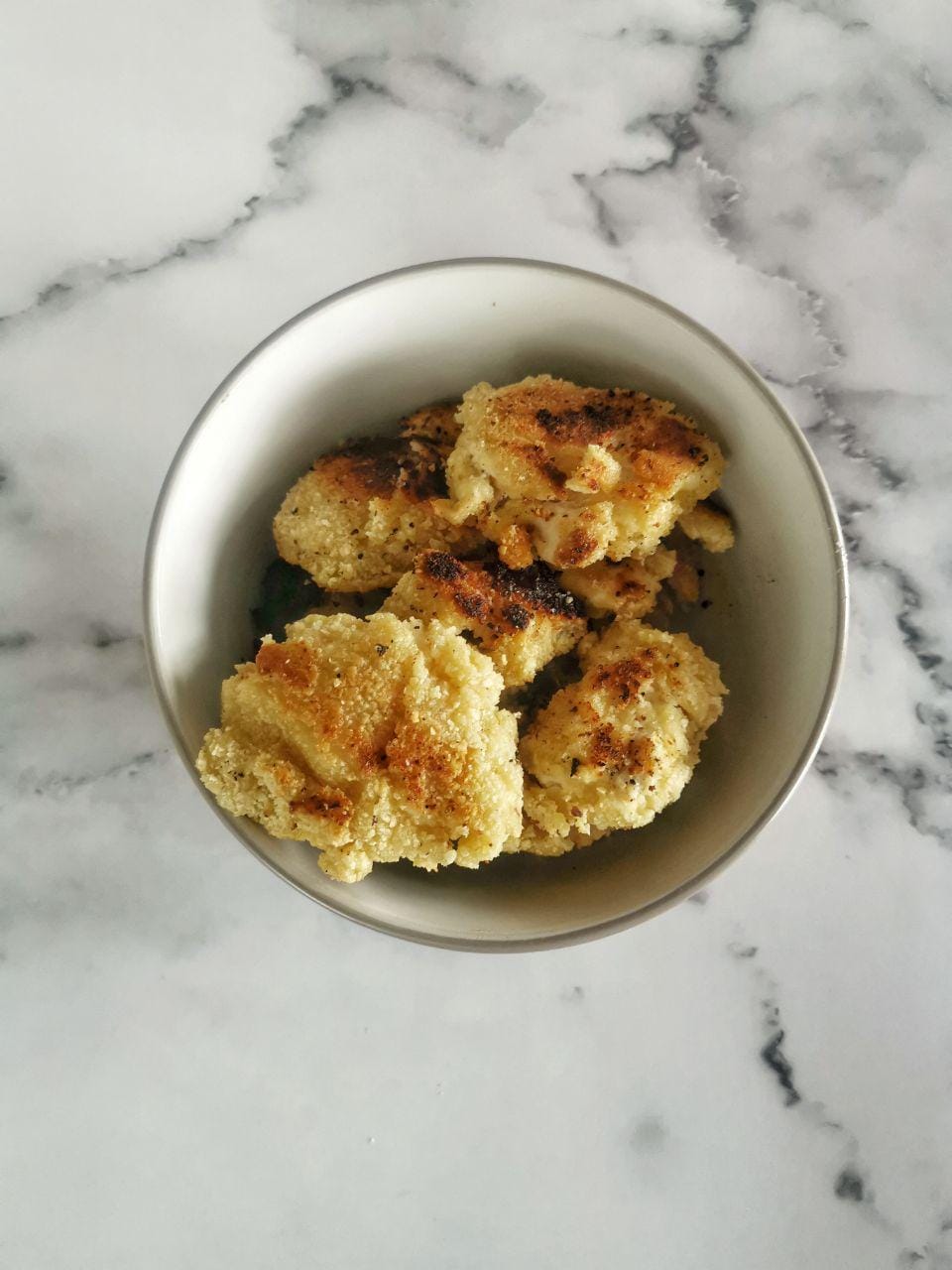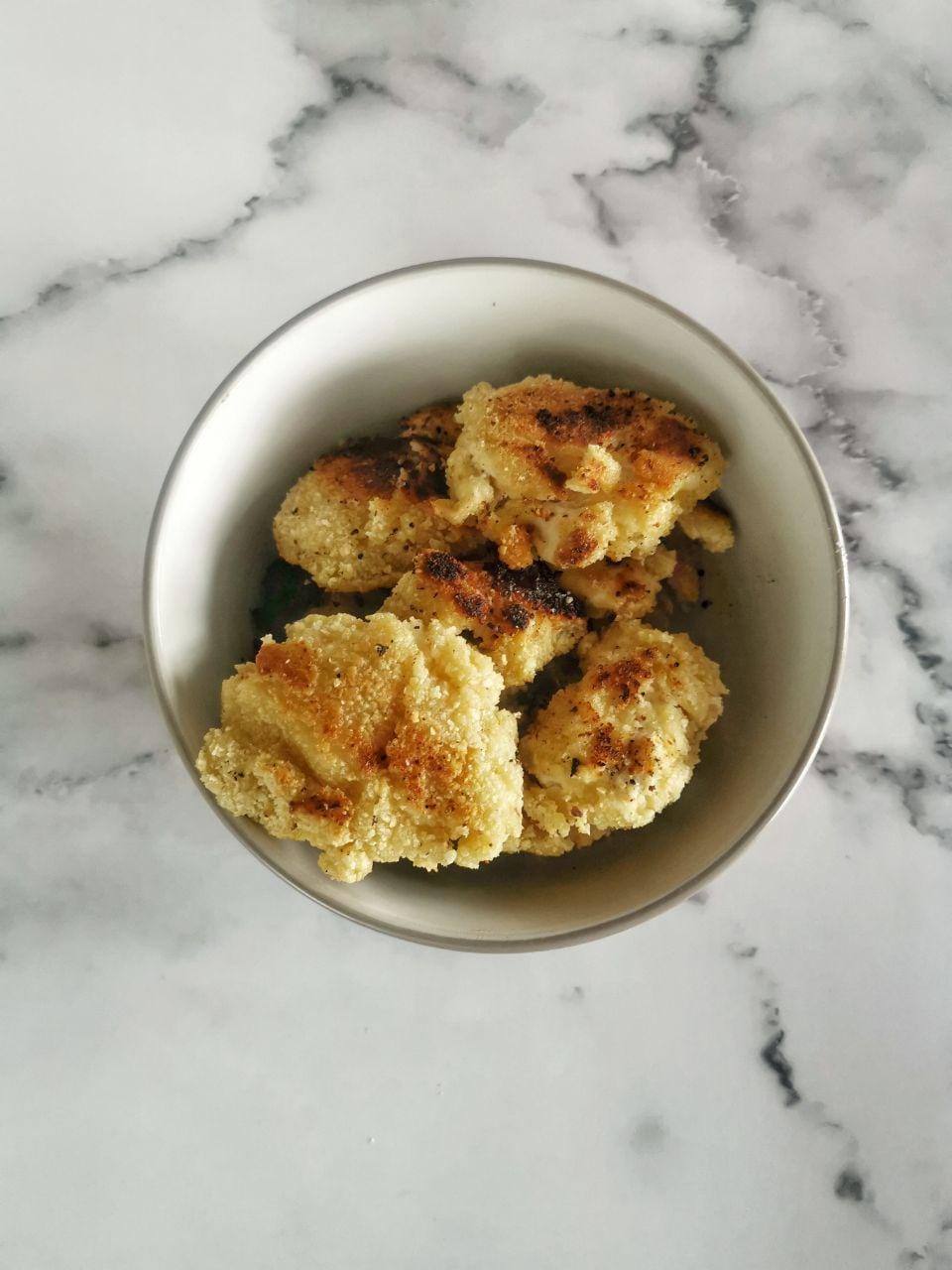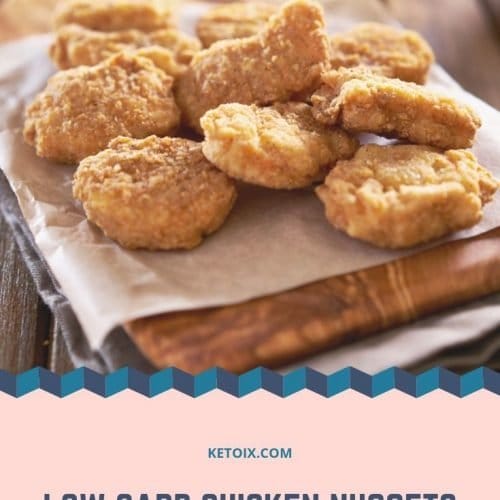 Keto, Low Carb Grain Free Chicken Nuggets
Made using almond flour, these chicken nuggets are free from dairy, grains, gluten and added sugar.
Ingredients
1

egg

3

tbsp

olive oil

You could also use avocado oil, or melted coconut oil

2

cup

almond flour

You can also use ground almonds

1

tbsp

Onion powder

1

tbsp

Garlic powder

1

pinch

salt

250

g

skinless chicken breast, or diced chicken
Instructions
Grease a skillet or frying pan, and put on a low to medium heat

Crack an egg in a bowl, with the 3 tbsp of oil and whisk together.

Measure the dry ingredients into another bowl, and mix together.

If using chicken breast, dice the breast into nugget sized pieces.

Dip the chicken into the egg mix and then thoroughly coat it with the almond flour mix. You can either dip it into the almond flour mix, but I find it best to use another plate, transfer some almond flour onto it to thoroughly coat both sides. This avoids the almond flour mix becoming eggy and clumping together.

Place the nuggets into the skillet/frying pan to cook until golden brown. You'll need about 5 minutes on each side to cook them but make sure they're cooked through before eating.
Notes