Ocado stocks a wide range of keto-friendly products, and has a larger selection than most supermarkets. If you're looking for ideas on what keto snacks to order with your Ocado delivery then check out the list below. There's a range of keto-friendloy snacks, including some vegan and dairy-free keto options!
All the snacks listed are suitable for keto diets, and low carb diets. I have tried every snack on this list, and they're the ones I always order when I use Ocado.
Ocado also stocks M&S items, so make sure to check out my guide on keto-friendly M&S Food for more ideas.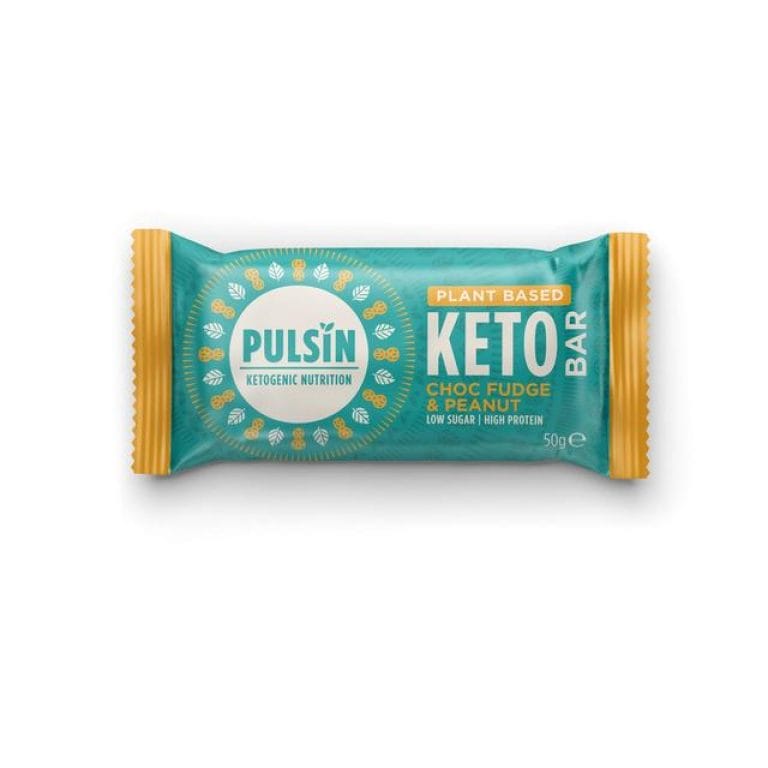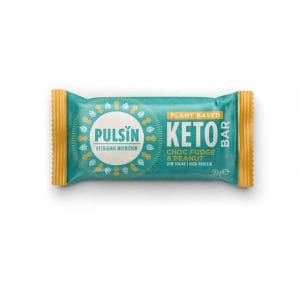 These bars are yummy and make a great lunch time snack to tide you over until the evening meal. Ocado sells them for £1.99 each as of September 2021. While not cheap, it does make a nice treat and they're sometimes on offer.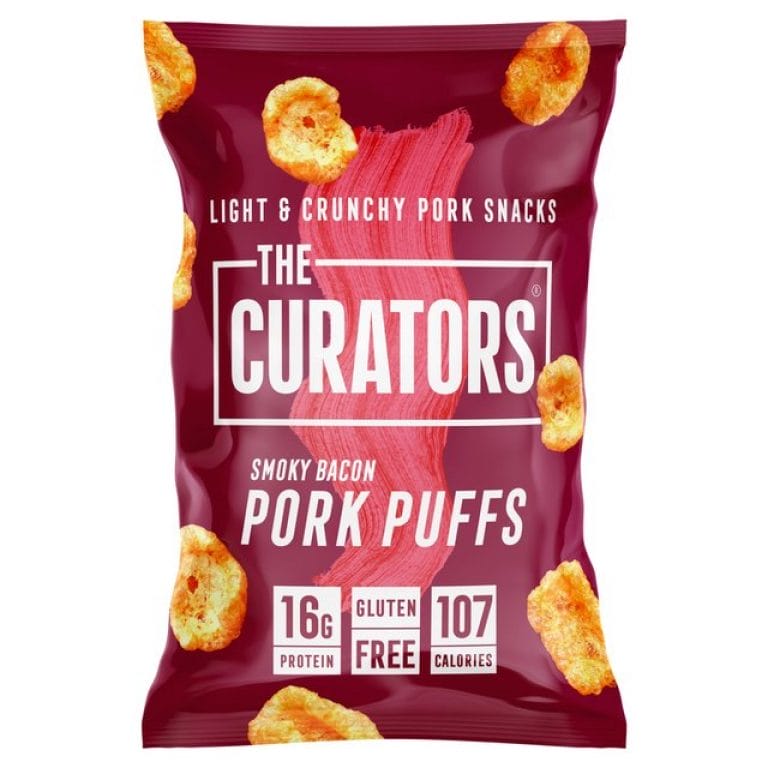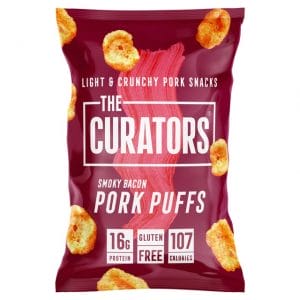 The Curators Pork Puffs
The Curators pork puffs are some of the only keto friendly pork puffs available and Ocado sells their entire range! The available flavours include bacon, salted, sweet chili, and salt and vinegar.
Boostballs
These are keto friendly snacks in the shape of balls. They're available in different flavours. Such as chocca mocha, raw chocolate brownie, and chocolate hazelnut.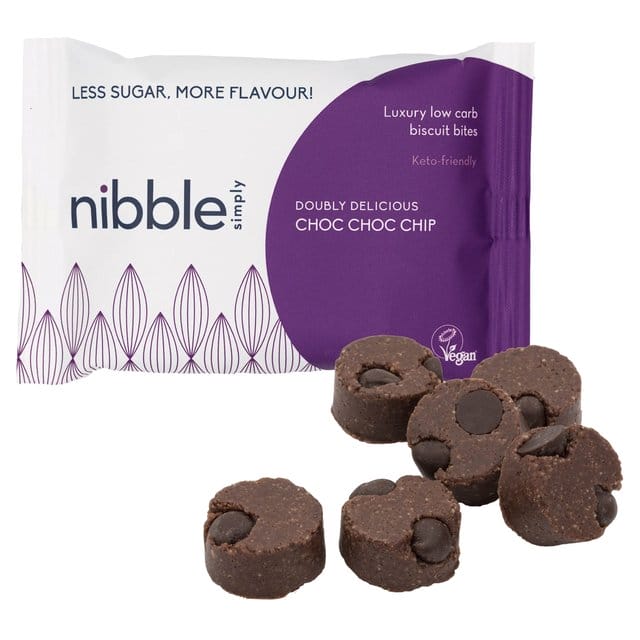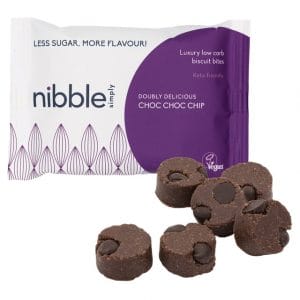 Nibble low carb biscuit bites
These bite size yummy pieces of biscuit, come in a variety of flavours. My faveorite keto-friendly flavour from Ocado is the choc choc chip! It's yummy, and not too sweet. The other keto friendly flavour from Ocado is Choc Chip Cookie Dough. Note: not all the Nibble biscuits are keto but they are all vegan.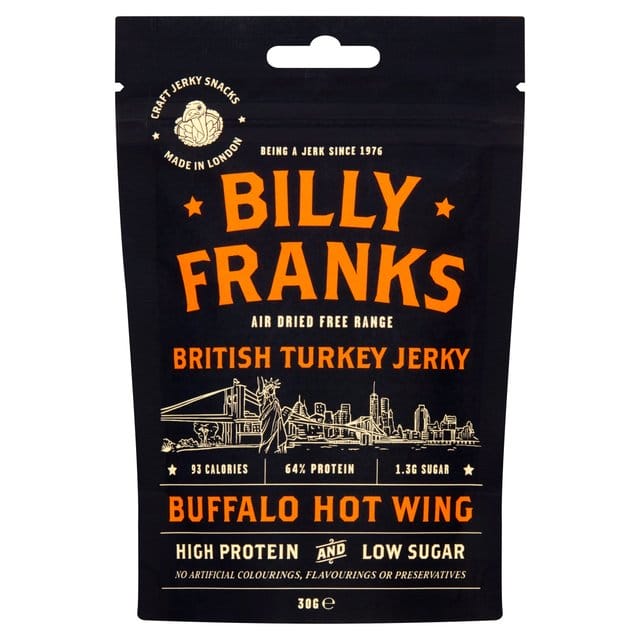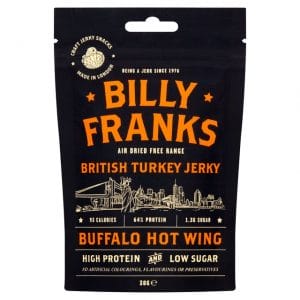 Billy franks british turkey jerky
This jerky brand makes yummy jerky from turkey that is somewhat keto friendly. It does contain some sugar, so if you're clean you won't be able to have this sadly. However if you're dirty keto then this snack is perfect! I highly recommend checking out their other jerky as well, such as Cheeseburger Beef Jerky but be sure to confirm the ingredients are OK for your version of keto.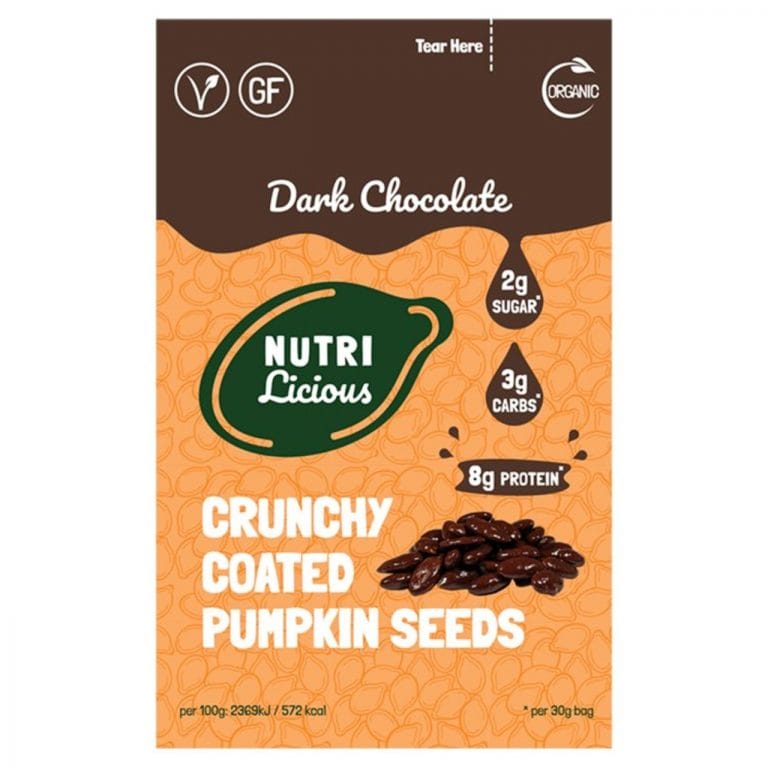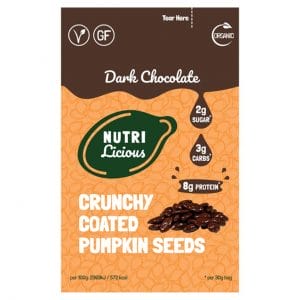 Nutrilicious Dark Chocolate Pumpkin Seeds
Ocado sells these yummy keto friendly pumpkin seeds that are coated in a keto-friendly chocolate. They're now the lowest carb snack, nor the most filling but they are still pretty delicious! You could use them as a topping for keto waffles, or keto pancakes, to add variety to your breakfast. They'd also pair well with Perfect World icecream mentioned below.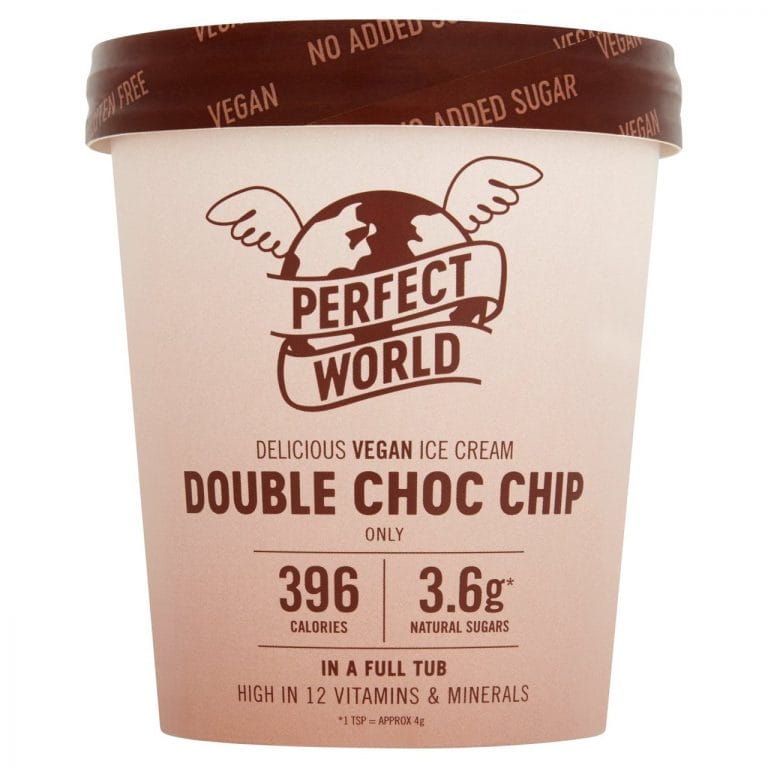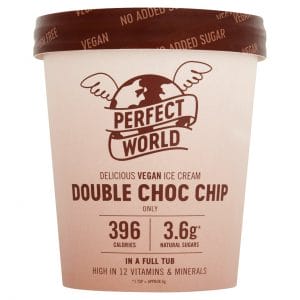 Perfect World Vegan No Added Sugar Icecream
Ocado stocks a range of Perfect World Icecream that contains no added sugar, and is also vegan. The icecream is made using almonds, cashews and coconut. It's really good, and one of the best keto-friendly icecreams available in the UK. It's not cheap but if you keep an eye on Ocado, they sometimes do offers. I'd recommend pairing it with my keto bubble waffles, or keto brownies.
As of September 2021 Ocado has the following Perfect World Icecream flavours available that are all keto-friendly: Mint Choc Chip, Double Choc Chip, Caramel Pecan, Pistacho, and Sweet Espresso.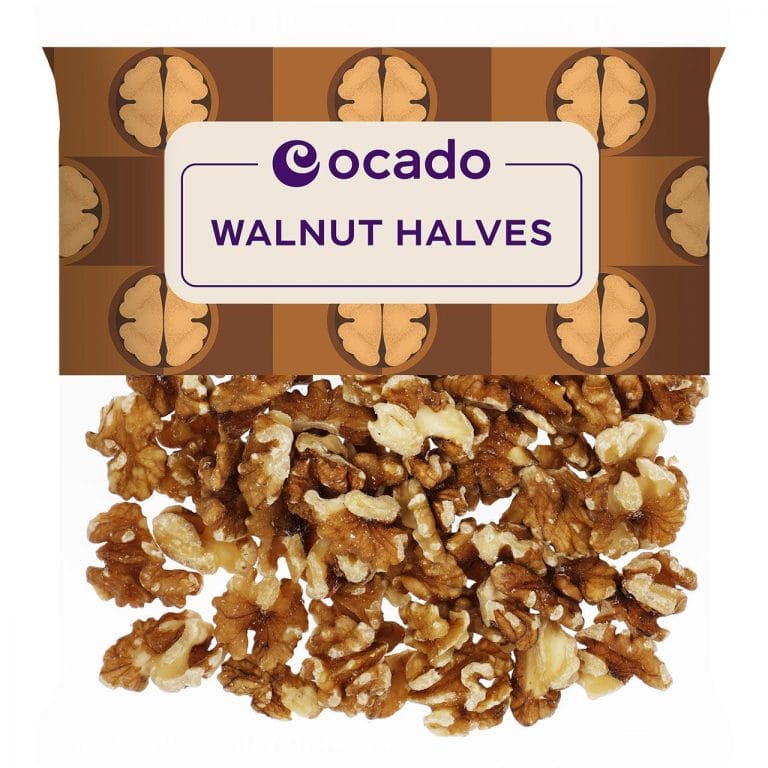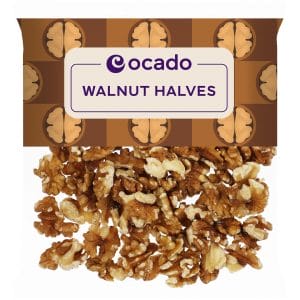 Ocado Walnut Halves
This is such a simple snack, yet is a great source of fat while not being too high in carbs. They contain 69g of fat per 100g, yet only contain 3.3g net carbs! This makes walnuts great for both keto and low carb dieters who are trying to get some more fat into their diet. You can also use these in keto cookies, or make my keto brownies into a keto fat bomb.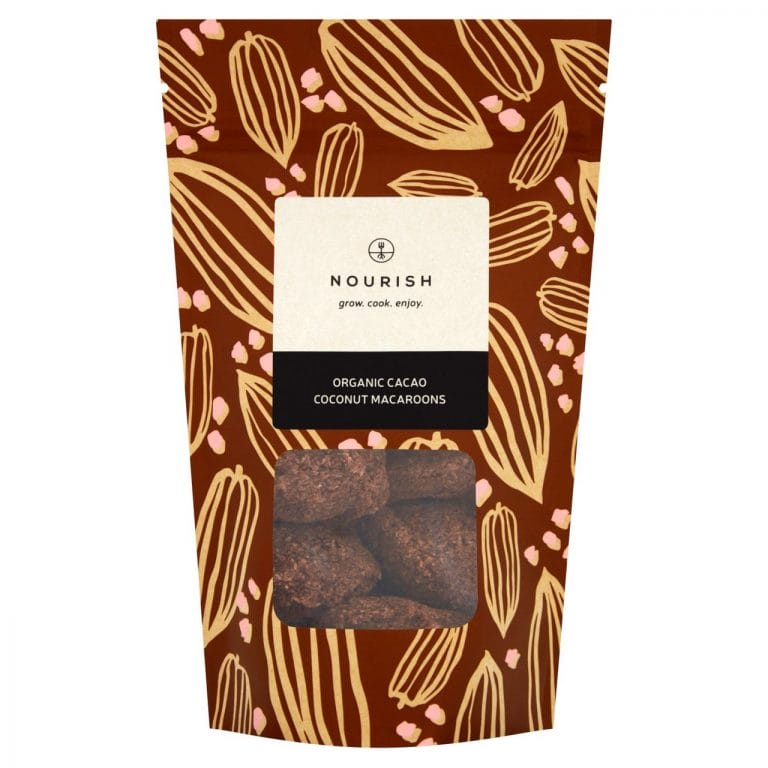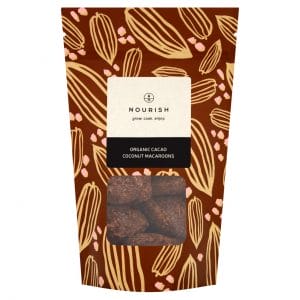 Nourish Organic Coconut Macaroons
These coconut macaroons are one of my faveourite snacks on this list. They taste SO good. I highly recommend adding some of these to your order, or if you'd like to taste a selection you can get a tasting pack of their keto macaroons each via Amazon. The tasting pack contains, 2 x Strawberry, 2 x Cacao, 1 x Vanilla in 40g bags.
These macaroons are also great to give as a gift to a fellow keto-dieter, or you could also use them as a buffet food to offer your friends a healthier low sugar dessert option. They'd also go well with Perfect World's icecream.